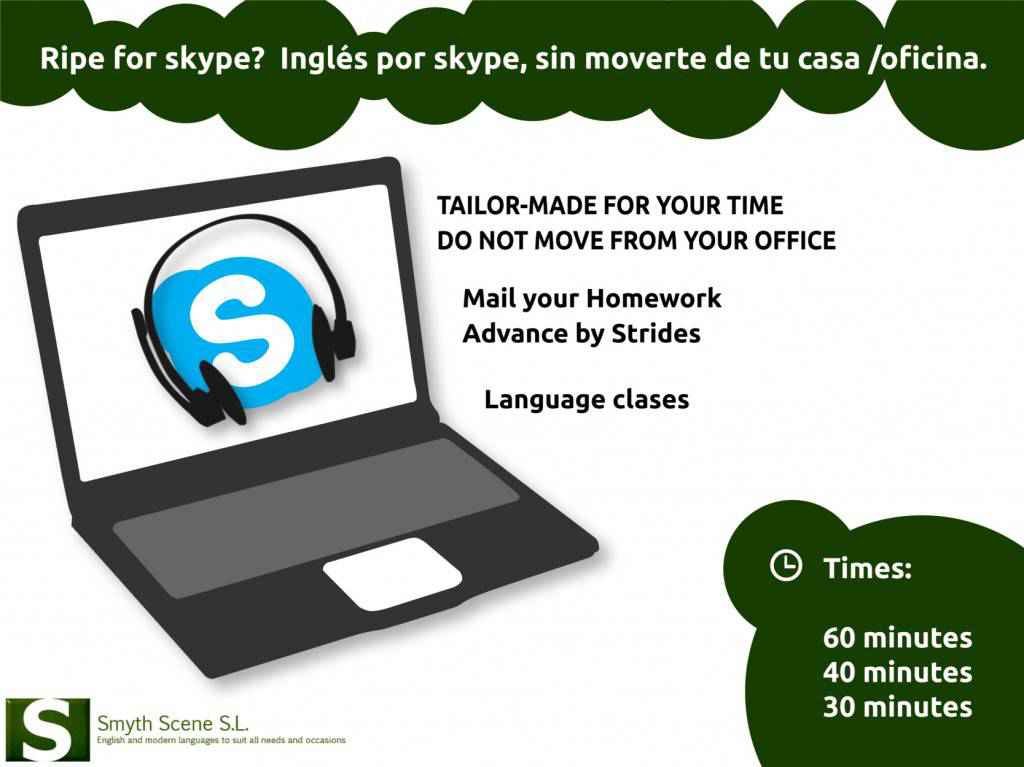 Skype.
Our online SKYPE clasess allow you to:
*Have your class in your office, your home or wherever YOU choose.
*have one-to-one classes with flexible time limits and the possibility of varying hours according to teacher availability.
*take advantage of oral and visual communication by camera while simultaneously receiving written and verbal corrections.
*cross the distance barrier, live in the city, in the suburbs, in any province, or even abroad AND work with us in Madrid.
We now also offer the possibility of group SKYPE classes at lower prices.